Tingelmann - Lieder, Songs und Balladen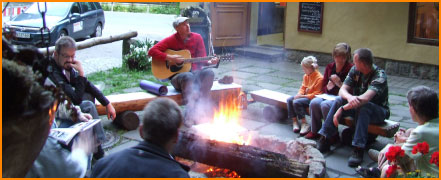 Here our customers get the possibility of increasing the value of their stay at the "Neumann Mill"
You want to throw a business party - or organize a class reunion - or celebrate your birthdy? No problem! Our musician adapts himself to your particular wishes.
An absolute highlight is the "hand-made" and "unplugged" campfire music. The offered songs represent more than 50 years of the history of music.
The fee depends on the occasion of the day and the number of participants.
More information and booking: Tingelmann.de